World of free-hand cake decorating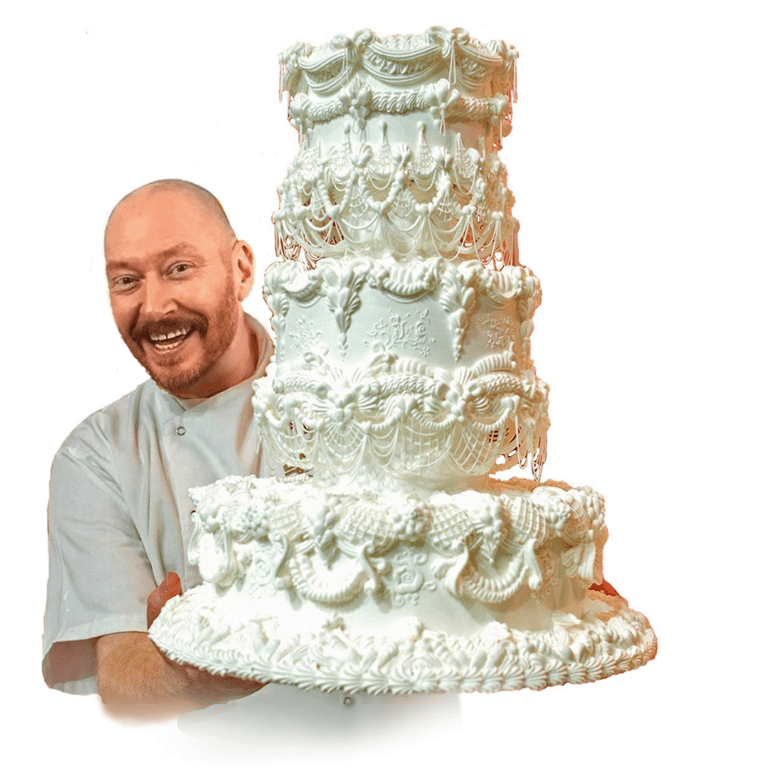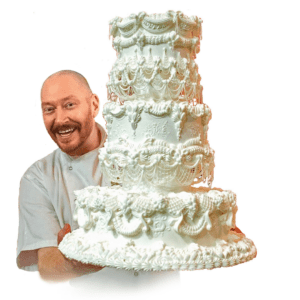 Introducing David MacCarfrae
Celebrating over 50 years
Free-hand cake decorating
Based in Liverpool England Royal Wedding Cake Maker to The British Royal Family, 59 year old David MacCarfrae welcomes you to his creative world of cake decorating, edible art and design.
With over 40 years of business experience in manufacturing and retail, David is a qualified baker and renowned world class teacher, offering students online and in-person tuition with creative coaching to enhance personal life-skill performance while optimising emotional creativity.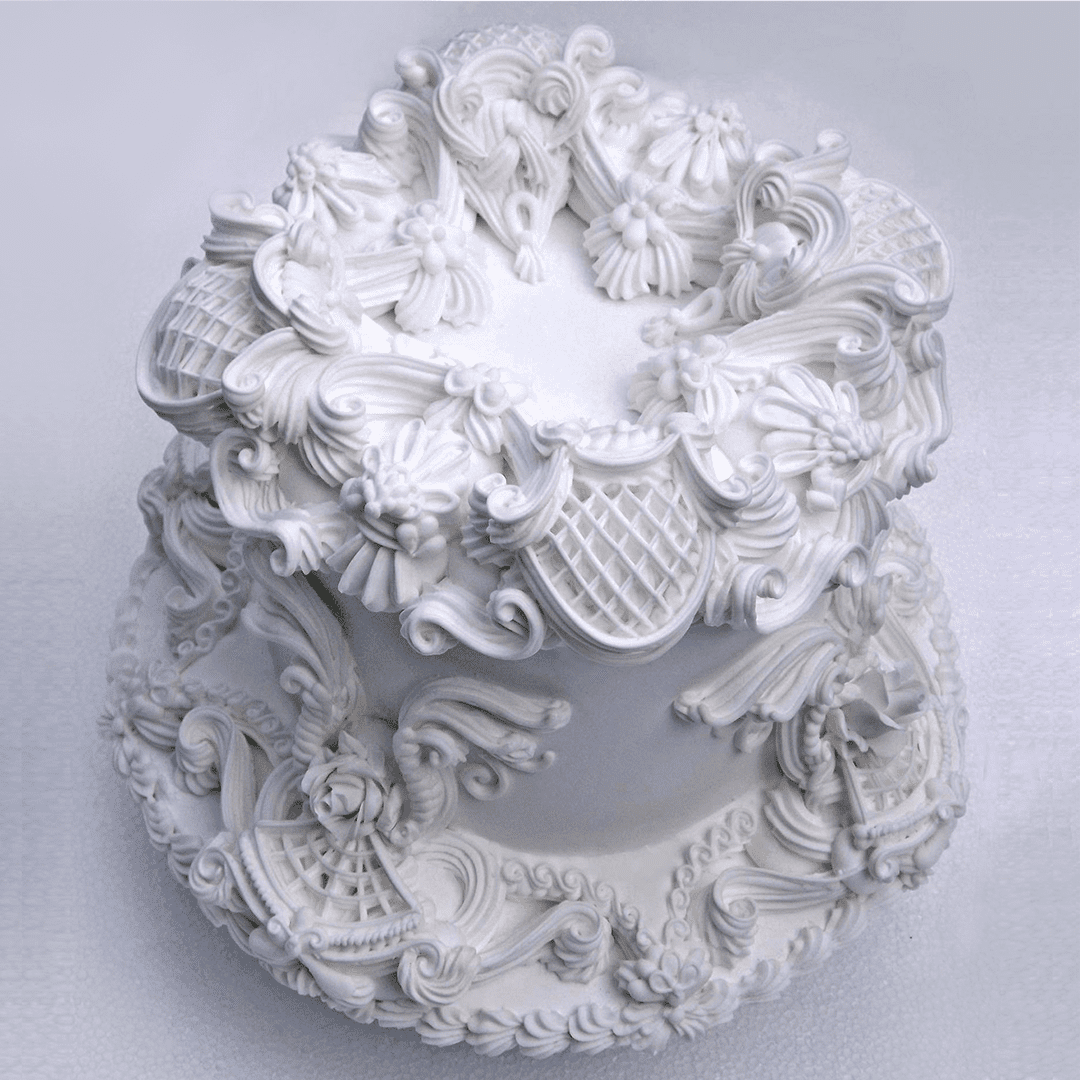 Winner of UK National Training Award and Multi -TV Business Awards David specialises in teaching centuries old free-hand (freestyle) cake decorating techniques, creating spontaneously and directly onto the cake surface using only a few piping tips in bags, a paintbrush and palette knife.
With no need for any stencils, templates, modelling tools, cutters or moulds, David simply creates as he feels and embraces his decorative art through imagination and self expression.
He first started cake decorating at home at the age of 6 where he helped his Mum in the kitchen during the weekly family bake-offs.
Following his dreams through focus, determination and hard work rewarded him with a glittering cake decorating career in retail business, teaching and television resulting in international recognition and global success.

David currently stars as a reality TV judge on CAKE WALK the 13 part international cake decorating TV series currently streaming on Amazon Prime Video UK | USA | Australia | Canada.

David is also a website designer who co-runs his own live-streaming video production company in association with Liverpool based companies Sparkz Network, Giant communications and Liverpool Tech Group – working together to produce online training videos and host live-streaming international cake decorating events.
Internationally renowned in the cake decorating world, David demonstrates his free-hand piping techniques at both UK and international cake shows and bakery expos around the world.
Recently publishing a FREE online book titled The Cake Shop David shares David Cakes inspirational inside story from 1967 to the present day.
free-hand cake decorating galleries
celebrating creativity together